Te matawhānui mō te A4E
Vision for A4E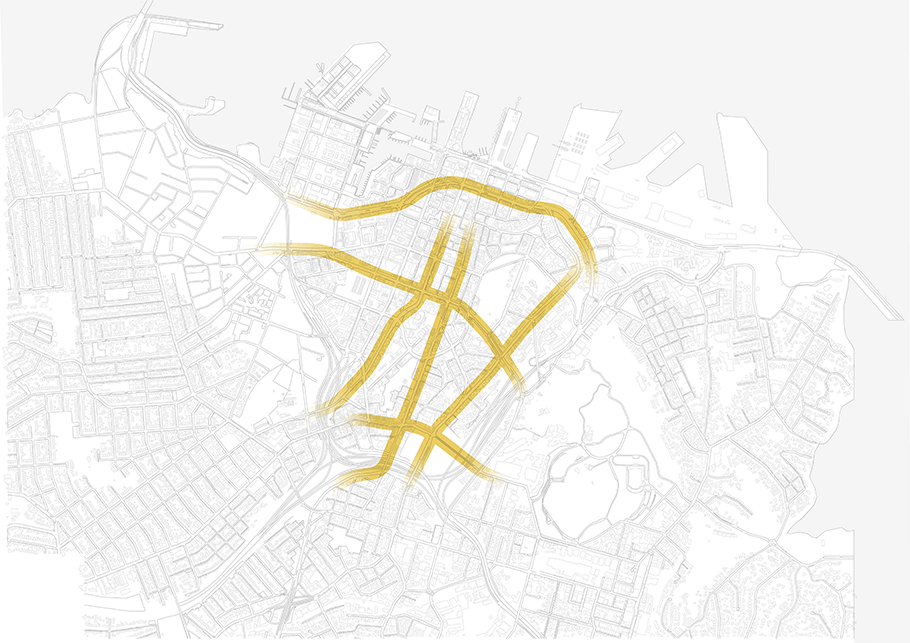 What we want to achieve
Traffic circulation system where private vehicles access city centre zones from the city's edge.
City centre managed as a series of low-traffic neighbourhoods, restricting through-traffic.
30 per cent reduction in peak-time traffic levels in Auckland city centre to enable new traffic network.
Mode shift towards public transport, walking, cycling and micro-mobility.
Easier access for people with accessibility and mobility needs.
Better conditions for freight access in city centre, including construction, deliveries and rubbish collection.
More reliable access for emergency services.
Growth in use of smaller, zero-emissions vehicles for city centre transport of people and goods.
Zero-emissions areas in Waihorotiu Queen Street Valley, enabled initially via pilot projects to prioritise pedestrians.
Why we want to do this
As Auckland city centre gets more dense, its streets need to work harder.
Auckland city centre has a growing residential population, growing use of public transport, unprecedented construction levels and greater pressure on city centre roads and streets.
Prioritising road use
A4E would rebalance streets to prioritise space-efficient modes of transport, while freeing up road space for journeys that really need it.
The traffic circulation and street network strategy unlocks city centre space that can be reallocated for other uses, including transport, public space and events.
Managing road space
City centre streets are facing disruption due to construction of major buildings and infrastructure.
By taking a strategic approach to managing road space, A4E will enable this work to take place while improving access to the city centre for people and goods.
Reducing traffic
A4E would enable many more people to travel into and around the city centre by public transport, while reducing general through traffic.
This would make the city centre streets safer and easier to navigate on foot or cycle, as well as improving air quality.
Improving air quality
Motor vehicle traffic is currently the main source of air pollution in the city centre.
The zero emissions area (ZEA) enabled by A4E will help to address air quality issues in the city centre. 
Working with the New Zealand Transport Agency (NZTA)
NZTA has identified A4E as a flagship programme to enable transport mode shift.
See the NZTA website for more information.
Explore Access for everyone
---