Zero emissions area (ZEA)
Wāhi kore tuku hau tāhawahawa (ZEA)
Zero emissions area (ZEA)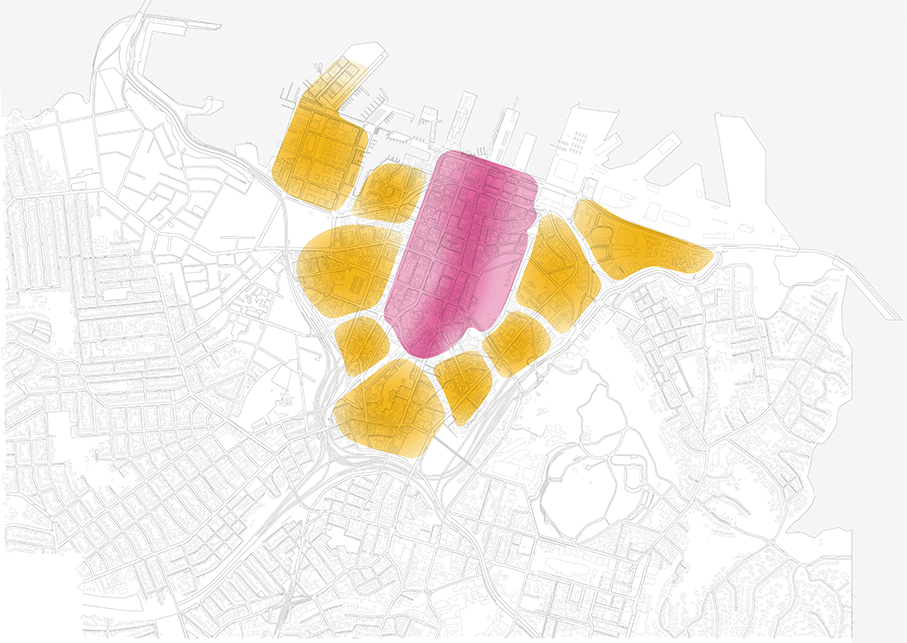 Declining air quality
The city centre is an area with the highest population density in the country and regularly exceeds air quality limits.
Measurements in some locations exceed national and global regulatory guidelines for nitrogen dioxide (NO2) and particulate matter (PM), including black carbon.
Our plan to reduce emissions
Most emissions and air pollution in the city centre come from motor vehicle traffic. Because of this, we've committed to move towards emissions-free transport.
A4E aims to deliver a zero emissions area (ZEA) and reduce the impacts of road transport on city centre air quality. The pedestrian-priority zone across the Waihorotiu / Queen Street Valley forms the ZEA.
The ZEA substantially reduces emissions in the densest part of the city centre Combined with low-or no-emissions public transport, this initiative could give Auckland the cleanest air of any million-plus city in the world.
Related documents and initiatives
C40 cities
Our plan will in part be delivered by the council's existing commitment to the C40 Fossil Fuel Free Streets Declaration to procure only zero-emission buses from 2025 and crucially creating a ZEA in the city centre by 2030.
Read more on the C40 Cities website.