Transformational move 3: Waihorotiu / Queen Street Valley
Hatepe panonitanga 3: Waihorotiu / Te Awaawa o Queen Street
Transformational move 3: Waihorotiu / Queen Street Valley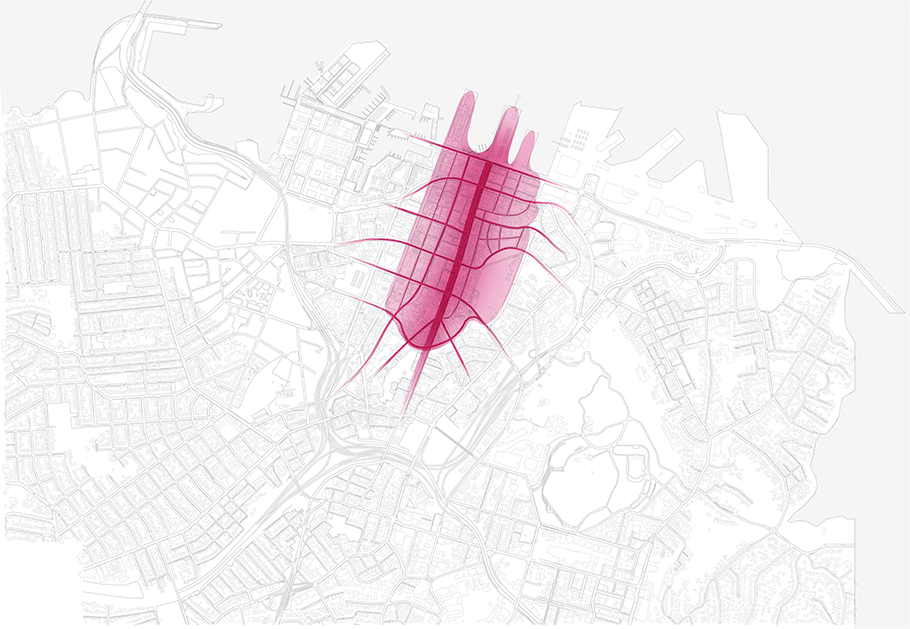 More than many city centres, Auckland has been defined by a single main street.
Queen Street sits at the heart of a grid of downtown city blocks. It is the cultural, historical, commercial, professional and retail heart of Tāmaki Makaurau / Auckland and it is critical to New Zealand's economy.
This move addresses the growth of Queen Street and the wider Waihorotiu / Queen Street Valley. It proposes to make the area more accessible, more attractive and more prosperous, with pedestrian-friendly streets and better connections to the rest of the city centre.