Wynyard Crossing and Te Wero - connecting Wynyard Quarter to central waterfront
Wynyard Crossing me Te Wero – e hono ana i Te Tō ki te takutai i te pokapū
Wynyard Crossing and Te Wero - connecting Wynyard Quarter to central waterfront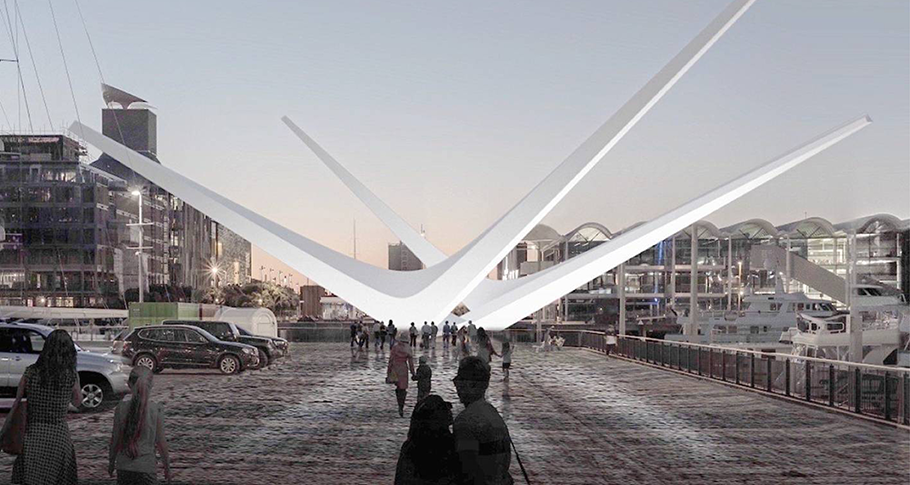 About this opportunity
The existing Wynyard Crossing lifting bridge, built as a temporary solution for Rugby World Cup, needs to be replaced.
This presents an opportunity to create a new permanent structure that continues to provide a vital connection between the Wynyard Quarter and central waterfront with an innovative, sculptural and dynamic design solution.
Why we want to do this
The future crossing and adjacent areas will make a positive and memorable contribution to Auckland's city centre and waterfront.
How this would happen
The masterplan envisages the following:
Replacement of the existing lifting bridge with a new permanent Wynyard Crossing that is fit for purpose and future-proofs pedestrian and cycle access to the growing Wynyard Quarter.
Redevelopment of waterfront public spaces on the adjacent Te Wero Island and Eastern Viaduct areas, to integrate seamlessly with the new crossing and create enhanced spaces for people.
Provide more opportunities to pause, linger and spend time along this sequence of connecting waterfront spaces linking Quay Street and the Viaduct Harbour with Wynyard Quarter.